Pools
Pools can be used to group a set of similar fixed systems together, so they can be treated as a single Workspace for user access. Users will see a single Workspace icon on their dashboard, but their session will get distributed to an available server in the pool. Each server in the pool can be set to support 1 or more concurrent sessions. Kasm automatically distributes the sessions evenly over the servers.
Pools can also be used to auto scale servers using a supported VM provider. Auto scaling can be used to automatically provision Servers or Docker Agents.
Note
If the license includes auto-scale configs, the adminsitrator will have 3 links underneath the table for All AutoScale Configs, All VM Provider Configs and All DNS Provider Configs. These allow the administrator to see all of the configs available and make changes, but the recommended approach is to use the Edit option on a specific pool.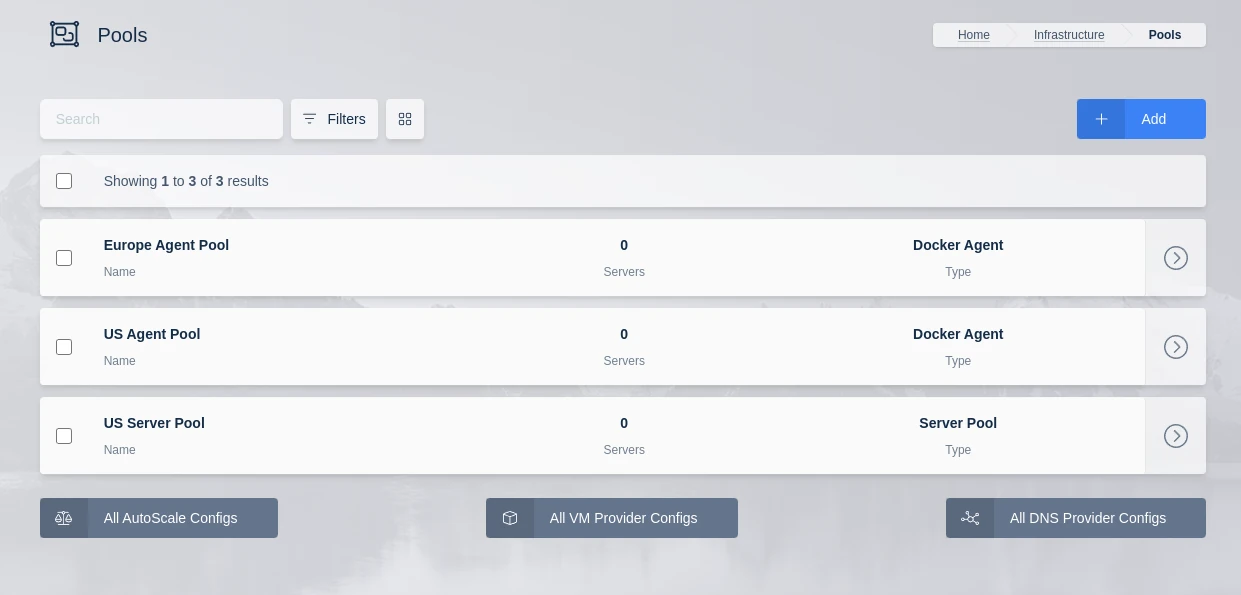 VM Provider Configs
Note
The Auto-Scaling feature is not available in the Professional license. For more information on licensing please visit: Licensing.



| | |
| --- | --- |
| Name | Description |
| VM Provider Configs | Select an existing config or create a new config. If selecting an existing config and changing any of the details, those details will be changed for anything using the same VM Provider config. |
| Provider | Select a provider from AWS, Azure, Digital Ocean, Google Cloud or Oracle Cloud. If selecting an existing provider this will be selected automatically. |
DNS Provider Configs
Note
This feature requires a special license. Please contact your Kasm Technologies representative for details.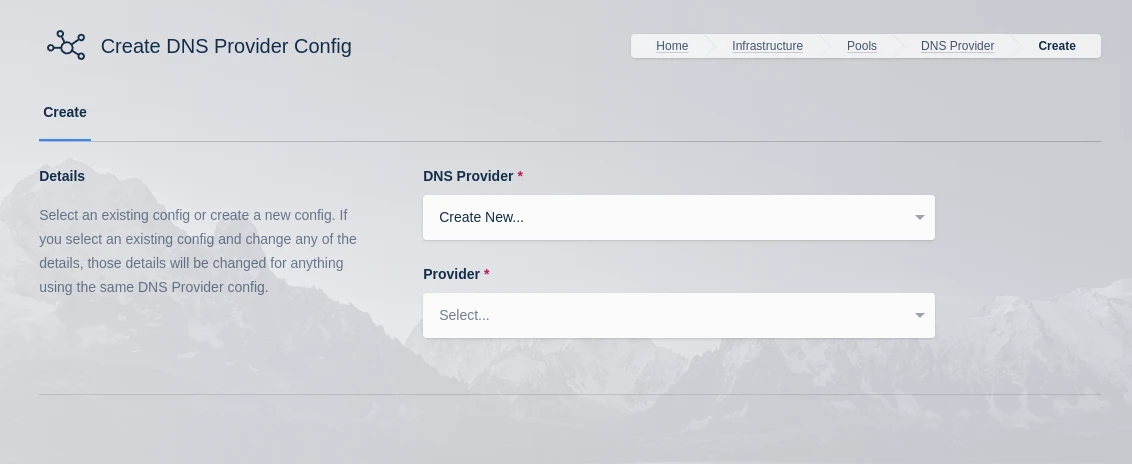 

| | |
| --- | --- |
| Name | Description |
| DNS Provider Configs | Select an existing config or create a new config. If you select an existing config and change any of the details, those details will be changed for anything using the same DNS Provider config. |
| Provider | Select a provider from AWS, Azure, Digital Ocean, Google Cloud or Oracle Cloud. If you select an existing provider this will be selected automatically. |