File Mappings
File mappings allow the administrator to manage files to be mapped to the inside of a user's Workspace session. This can be used, for example, to manage Chrome Policies. This reduces the need to create custom images. Text based files can be edited directly in the Kasm Admin UI. There is also the ability to upload arbitrary files, with a file size limit of 5MB. Arbitrary files that are scripts should have UNIX style line endings.
File mappings can be applied to Workspaces, Groups, and Users. When a user creates a session, the File Mappings are applied in the order of Workspace, Groups, and User defined File Mappings. Only the first File Mapping targeting the same destination will be added to the session. Subsequent File Mapping definitions targeting the same destination will be skipped and logged when a user creates a session.
The Kasm Windows service must be installed on Windows systems for file mapping to work. File mappings defined at the Workspace level are applied on service start.
Note
When a user belongs to multiple Groups that define a File Mapping with the same destination, the group with the lowest priority value gets mapped into the user's container.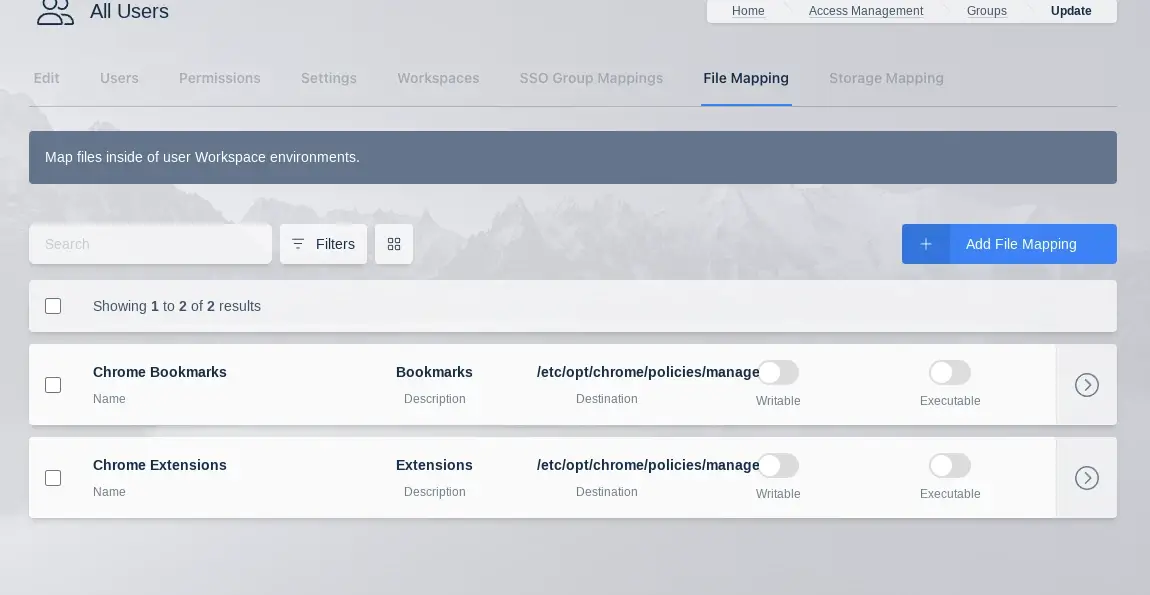 The following is an example File Mapping of a Chrome Managed Policy to define bookmarks in Chrome.